'Clueless' Actress Files For Divorce After Domestic Dispute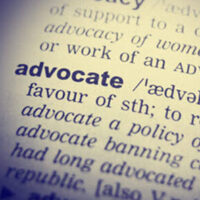 On June 15, "Clueless" actress Stacey Dash filed for divorce from her husband of two years, Jeffrey Marty. The announcement of separation was posted on Instagram in April, but the actual petition for divorce was not filed until Monday. The date of separation was listed as October 1, 2019, which is two days after Dash and Marty were allegedly involved in a domestic dispute. While the actual nature of the dispute is undisclosed, it is very common for a spouse to try and leave their marriage after alleged domestic violence occurs. If your spouse is seeking a divorce due to domestic violence, you need to understand what this means on top of any criminal charges you may be facing for the domestic dispute itself.
No-Fault Divorce = No Consequences?
If your spouse is seeking to divorce you over alleged domestic violence, it is important to understand that they need not establish domestic violence as a cause of the divorce. Florida is a "no-fault" state, as are most others, which means that the only cause one must show for a divorce is irreconcilable differences – in other words, showing that the marriage is "irretrievably broken." Dash, in her statement, made no allusion to domestic violence being the cause of her and Marty's breakup – but even if it was, she would not have to say so to move forward.
Because Florida is a "no-fault" state with regards to divorce, this also means that any alleged domestic violence will not be considered when it comes time to divide marital assets and debts. The only time that Florida law allows consideration of so-called 'marital misconduct' is if the misconduct has amounted to serious waste of marital resources – for example, if one spouse acquires a lover and spends the marital savings on gifts for them, any remaining assets would likely go to the other spouse, since the cheating spouse wasted their portion.
Criminal & Civil Outcomes
Divorce is a civil matter, handled by a family court, while domestic violence charges are criminal in nature. If you have to deal with both at once, it can be difficult to determine how to move forward, given that both proceedings obviously require your attention. The usual procedure is to try the criminal matter first, followed by the civil – this is because the standard for evidence is much higher in criminal cases, which means that most of the evidence that is admitted in the criminal proceeding will likely be admissible in civil proceedings as well.
While this procedure is not always followed, it is fairly common, which means that you have some time to meet with an attorney and plan out how to respond to your spouse's divorce petition. It is important to keep in mind, however, that if you have children, you may start behind the proverbial eight-ball when it comes to child custody determination, as Florida law does not generally hold that it is in a child's best interests to have visitation with a parent with a violent history.
Contact A West Palm Beach Domestic Violence Attorney
While it remains to be seen how Dash and Marty's divorce will play out, it is crucial to understand that if you have been charged with domestic violence, it can adversely affect your divorce even if you are not convicted. If you have any questions, contacting a West Palm Beach criminal attorney at the firm of Perlet, Shiner, Melchiorre & Walsh, P.A. is a good first step toward getting them answered. Call our offices today to speak to an attorney.
Resource:
people.com/movies/stacey-dash-files-for-divorce/
https://www.palmbeachdefense.com/batterers-intervention-in-domestic-violence-cases/