Felony Drug Offender Probation In Florida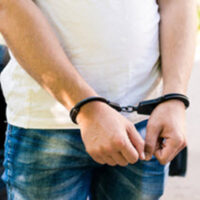 If you are charged with felony drug possession in Florida, you are generally facing significant and serious charges. However, depending on the specific facts of your situation, you may wind up sentenced to what is known as felony drug offender probation. This may be a blessing in your case, but it should not be taken lightly, as any violation can send you directly to jail, with little or no opportunity to be released until your sentence is complete.
Almost Always For First-Time Offenders
The State of Florida takes drug offenses extremely seriously, often declining to even offer probation to some offenders. However, it is more common for first-time drug offenders to be able to plead to a sentence of drug offender probation, because first-time offenders are seen as more salvageable by the system (in other words, they may be less likely to be reoffend). This type of probation can last anywhere between 18 months and 2 years, though the specific term is up to the sentencing judge.
The relevant statute states that if the defendant is a "chronic substance abuser" who has committed a specific violation of Florida law – generally, if they have committed a third-degree felony or lesser drug crime, which must be nonviolent – they can be offered the chance to either attend a drug court program or to be placed on drug offender probation. While this can be a genuine boon for many offenders, who may need to stay out of jail for familial or personal reasons, it must still be taken very seriously.
Several Conditions To Obey
Generally, a person who is placed on probation has received some kind of a suspended sentence. The reason for this is that if that person violates the terms of their probation, the judge has the option to reinstate that original sentence and place the violator behind bars. In Florida, there are several requirements that a person on probation must comply with at all times, and many people are unaware of one or more of them when they begin their term. Some of them include:
A curfew, generally between 10pm and 6am, which requires you be at home unless you are working (and take steps to advise your probation officer of that fact);
Random drug testing – a certain "color" will be called on each day of the week, and if your "color" comes up, you must go to be tested, regardless of any other obligations you may have; and
Travel restrictions which require you remain in your home county, among other requirements that can sometimes be sprung upon you with little to no notice.
While each case is different, the fact remains that these strictures must be complied with, at the potential risk of temporarily losing your freedom. The stakes are simply too high to slip up.
Contact A West Palm Beach Drug Offenses Attorney
In some cases, being granted drug offender probation can be a much better alternative than to accept a jail sentence. However, if you believe that it may be the choice for you, it is crucial that you are aware of the requirements you will face. A West Palm Beach drug crimes attorney from Perlet, Shiner, Melchiorre & Walsh, P.A. can help answer any questions you may have, and advise you how to proceed going forward. We are ready to try and assist you. Call our office today to speak to an attorney.
Source:
leg.state.fl.us/statutes/index.cfm?App_mode=Display_Statute&URL=0900-0999/0948/Sections/0948.20.html