How Can Sealing or Expunging My Record Affect Employment?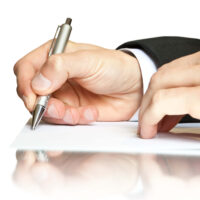 Finding a job in this difficult economy can be a daunting task. The Associated Press reported that the employment rate for this past August fell from 8.3 percent to 8.1 percent. However, the drop in the employment only occurred because the number of people who had been looking for work fell. This means that there is still the same amount of unemployed people in the country. It only means that many people have been looking for jobs for so long with no success that they have become frustrated to the point that they have given up on their job search.
With competition so fierce for jobs, any edge you have over the competition can help your job search. For instance, if you have a criminal record, that can possibly prevent you from obtaining employment and hinder your job search. You may qualify to have your criminal record sealed or expunged. Under Florida law, you may legally deny or fail to acknowledge the arrests covered by the sealed or expunged record. This may make the difference between obtaining employment and not obtaining it.
Like any other law there are certain exceptions to sealing or expunging your record. Additionally, there are some qualifications that must be met in order to have your record sealed or expunged. However, in an economy such as the present one looking into sealing or expunging your record may be very worth your while. If you have any questions, or want further information call us at 561-721-0552.
Let a West Palm Beach criminal defense lawyer help you now. Contact Perlet & Shiner, P.A. to speak with our team.