Is Drug Court An Option For Me?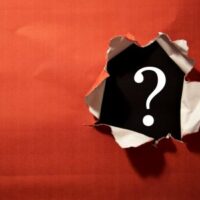 If you have been arrested and charged with a drug offense in Florida, you may face many potential sentencing options at trial. However, it is sometimes possible to avoid any kind of time in court, particularly if you have never been in trouble with the law before. Florida has been at the vanguard of development for a particular pretrial intervention program, known colloquially as drug court. Depending on the specifics of your case, you may be eligible to attend one of these programs instead of having to face trial for your alleged offense.
Clears Dockets & Helps Offenders
Florida has had a hard history with drugs, both illegal and legal, and its officials are always on the lookout for ways to fight crime while trying to protect its citizens. In 1989, at the height of Pablo Escobar's power in the state, the first drug court was established in Miami-Dade County, seeking to help drug offenders kick substance abuse habits while still keeping an eye on their behavior and outlook. The non-adversarial model caught on, and as of July 2021, there were 93 drug courts in operation in the state, serving both juveniles and adults. "Numerous studies" have established that drug court programs reduce both crime and negative substance abuse treatment outcomes.
Originally designed for defendants who were pre-adjudication (that is, who had not yet been convicted of any crime), the program was expanded in 2009 to cover "prison-bound offenders" who qualified. In general, drug courts are recommended for first-time offenders, though there are a handful across Florida that do accept those who have multiple offenses on their record (Palm Beach County has one of them!).
Do I Qualify For Drug Court?
If you have been charged with a drug offense, it is possible that your case might be recommended for drug court if it fits four main criteria:
You must have been "identified as having a substance abuse problem," and be amenable to treatment;
You must be currently charged with a nonviolent felony (as opposed to a misdemeanor);
You must never have been charged with any kind of violent felony; and
If you have been previously convicted of a (nonviolent) felony, there must be no more than two on your record.
In addition, if you have previously been in a position to be offered a place in drug court and rejected it, you may be denied simply because you do not show adequate commitment to getting clean and sober.
The final decision as to your admission is generally up to the state's attorney on your case, and each one is different. However, it is crucial that you understand that drug court is not an "easy way out" – you must commit to the program, including frequent random drug testing, attending counseling, and evaluations of your case. Failure to do so will place you back in the standard legal system, possibly facing jail time.
Call A West Palm Beach Drug Offenses Attorney
Drug-related sentences in Florida can be quite harsh, and drug court may be a way to avoid receiving one yourself. However, your admission is not guaranteed, and the program itself can be difficult to get through. If you have questions or concerns about your case, a West Palm Beach drug crimes attorney from Perlet & Shiner, P.A. can help get them managed, and put you on what will hopefully be the right path. Contact our office today at 561-721-0552 to speak to an attorney.
Source:
flcourts.org/Resources-Services/Office-of-Problem-Solving-Courts/Drug-Courts