James "Whitey" Bulger Found Guilty in Federal Court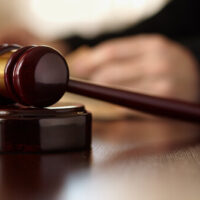 James "Whitey" Bulger was recently convicted on 31 of 32 counts following his 7-week-long federal jury trial. He will not be sentenced until November 11 of this year. However, based upon the counts he was found guilty of it appears that he will now spend the remainder of his life in prison. He was found guilty of murder, racketeering, weapons charges, money laundering and extortion.
This brings closure to a case that has been ongoing for over 16 years. Bulger was on the lam since the mid-90s when he went on the run after he being tipped off that he was about to be federally indicted. He was found in 2011, living in an apartment in Santa Monica.
It is rare for a person to be on the lam as long as Bulger. It is even more astounding with the fact that Bulger made the FBI's top ten most wanted list and remained living in the U.S. for so long before being apprehended. If he would have been pulled over for even a traffic ticket, Bulger would have been taken into custody on the active warrant. The bottom line is that an active warrant will remain until it is executed, meaning until the person is taken into custody on the warrant.