New York Police Officer Involved in Biker Range Rover Attack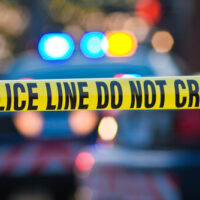 In New York City, it made national news when a group of bikers attacked and beat the driver of a Range Rover. The incident was captured on video, which helped lead to the arrest and prosecution of some of the assailants.
However, in an even more bizarre twist there were at least two undercover off-duty police officers riding with the bikers that day. One of the off-duty police officers has been arrested for his role in the incident. The off-duty NYPD officer is allegedly shown on video smashing the rear window of the Range Rover. This officer allegedly did not report the incident to his supervisors until three days later as he was afraid his cover would be blown.
It will be interesting to see how this case plays out in court. He may try to raise a defense of necessity or duress or a defense of others, but these defenses will be difficult to assert.
If this incident occurred in Florida, the off-duty officer would most likely be charged with Criminal Mischief. The crime of Criminal Mischief basically alleges that the officer intentionally damaged the property of another. The crime of Criminal Mischief may be a misdemeanor or a felony depending on the amount of damage done to the property.