Man Charged In Fentanyl-Related Death Of Teenager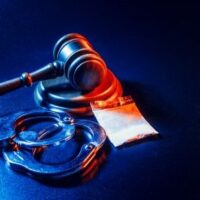 In early December 2022, a 25-year old man was charged with first-degree murder in the death of a Clearwater teenager. The man had invited the teenager to his home in November 2021, to 'hang out' and use cocaine – but instead of cocaine, he provided the young woman with fentanyl. He later left her body in a nearby park, where it was not immediately found. Despite the fact that he did not force the teenager to use drugs, he is being charged under Florida's drug-induced homicide law.
Drug-Induced Homicide Is A Crime
Florida is a state that takes drug offenses extremely seriously, seeing them not as individual peccadilloes, but as crimes that can have a dangerous effect on society as a whole. Possession of drugs, depending on the amount in question, can result in a felony charge, even for first-time offenders, and distributing or selling drugs can open someone up to additional charges, particularly in situations where the drugs are used by another person to overdose.
Because of the high rate of drug use in Florida, the state adopted a law penalizing what it calls drug-induced homicide, or death by unlawful distribution – the rationale being that someone who willingly provides illegal drugs to someone else either knows or should know of the potential risk of overdose. The evidence was clear that the 25-year old man offered the teenager fentanyl, and without any other superseding cause of her death, he is on the proverbial hook for her passing.
Lower Burden Of Proof
Drug-induced homicide cases are charged either as first-degree felonies or capital felonies, which can carry the death penalty. While it has been less common in recent years for a state's attorney to seek the death sentence in this type of case, the offense can still carry a stiff prison sentence, plus fines and court costs that can bankrupt a person.
It is important to keep in mind that unlike in most premeditated murder cases, a state's attorney does not have to prove that the defendant intended to kill. Rather, they only have to prove that the defendant intended to provide the drugs to the decedent. It is irrelevant if the 25-year old man argues that he did not intend to kill the teenager; the only thing a state's attorney must prove is that he intended to provide her with the drugs.
Contact A West Palm Beach Drug Crimes Attorney
As of this writing, the 25-year old man has been charged with first-degree murder in Pinellas County. If you have found yourself in a similar position, it is crucial that you seek experienced representation quickly. A West Palm Beach drug crimes attorney from Perlet & Shiner, P.A. can help protect your rights in court. Contact our office today at 561-721-0552 to speak to an attorney.
Source:
13wmaz.com/article/news/crime/meaghan-cooper-fentanyl-death-robert-gullo-murder/67-cce8cc22-e886-4f52-9f11-8f6d29d7708d