Drugs With Legitimate Uses Can Still Be Illegal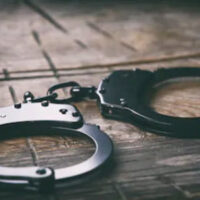 When the average person hears about drug-related crime, most of the time, incidents involving illegal drugs are being discussed. However, it is also quite common for drugs that have legal, accepted medical uses to pop up in crime reports for unlawful possession, sale, or even trafficking. If you are arrested and charged with possession of a drug that is legal for some uses, you may still need an experienced attorney to get you off the proverbial hook.
Legality Can Fluctuate
 Both the U.S. federal government and the state of Florida classify drugs into what are known as schedules. There are five (I-V), ranked from those with the highest potential for abuse and least medical usage, to those with low abuse potential and widely accepted medical usage. Both legal and illegal drugs are scheduled – the difference between the two is often whether or not the medical profession can regulate a drug's usage.
That said, the state and federal schedules do not always keep up with medical research. For example, there is persuasive (though not definitive) evidence that cannabis has at least some medical usage, but as of this writing, the U.S. federal government has declined to legalize its use nationwide. In general, if you are prescribed a drug, it will be legal for you to take it, but without a prescription, the odds are much higher that you may face charges for possession.
If You Have Been Charged
If you are charged with possession of a drug that is legal for some to use, the way to have the charges dropped is to establish that you are part of the group permitted to use the drug. For example, a person who is trying to 'detox' from heroin may be given a prescription for methadone, which otherwise is a Schedule II drug under both state and federal law. If they are charged with possession of methadone, it is a defense to be able to show a valid prescription.
Be aware that if you have obtained a prescription illegally, that is also a crime under Florida law, and you may face additional consequences if found guilty. Because Florida takes drug-related crime so seriously, each of these potential charges may be charged as a third-degree felony, carrying up to 5 years in prison for each offense, though the charge may be even more serious depending on the nature of the substance at issue.
Contact A West Palm Beach Drug Offenses Attorney
If you have been charged with drug possession, but you have the right to possess the substance in question, this alone may not get the charges dropped. Having a West Palm Beach drug crimes attorney from Perlet & Shiner, P.A. on your side can help ensure your rights are protected at every part of the legal process. Contact our office today to speak to an attorney.
Source:
dea.gov/drug-information/drug-scheduling