Motocross Champ Arrested for Domestic Violence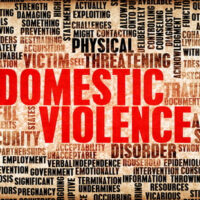 Hitting someone is never a good idea. However, many men—and women—get frustrated or angry with their partner and resort to domestic violence.
A motocross champ from Brazil was recently arrested for giving his girlfriend a black eye in Florida. Erick Bretz has been accused of assaulting his girlfriend, who is also from Brazil but currently studying at the University of South Florida. The two had been dating for three months.
Bretz was arrested on September 23. The 25-year-old man's arrest went viral after his 22-year-old girlfriend posted a photo of her bruised and bloody face on Instagram. She told her story of her relationship with Bretz. She called him "abusive" and mentioned his disgust over her Instagram photos and text messages. He also pulled her by her hair and told her to accept the situation because she was the woman in the relationship.
The assault happened when Bretz took a sleeping pill, combined with several beers and glasses of wine. He became jealous and angry. He threw his girlfriend onto the floor and kicked her in the face He also used his legs to choke her.
Bretz was arrested for domestic violence. He was released on a $60,000 bond. He must also stay away from the woman, per court order.
What is Domestic Violence?
Domestic violence is not solely hitting someone. This term encompasses a variety of behaviors. Under Florida Statutes, Section 741.28, domestic violence may include assault, battery, sexual assault or battery, false imprisonment, kidnapping or any other action that causes injury or death to a member of the family or household. A family or household member includes those related by blood or marriage, including current or former spouses, children, parents and grandparents. Those who have a child in common, whether or not they have ever been married, are also considered family members.
Domestic Violence Defenses
Domestic violence is a rare crime that can be easily defended. There are many defenses to domestic violence, including the following:
Self defense. A person can claim that they hit another person because that person hit them first and they were simply defending themselves.
Defense of others. If a person was defending a family member, child or someone else who is being physically abused by someone else, then they can claim defense of others.
Consensual touching. The victim consented to the touching or the two were engaged in mutual combat, such as a fight or martial arts practice.
Factual disputes. The victim could be lying about the incident to get the person in trouble, such as through revenge.
Contact a West Palm Beach Criminal Defense Attorney
Domestic violence is a serious crime that can lead to physical and emotional injuries. It often becomes a cycle that is hard to break. While most domestic violence charges are real, some are made up to get revenge at a former partner.
If you have been accused of domestic violence, seek legal help right away. You may be facing fines, prison time and other penalties. The criminal defense lawyers at Perlet & Shiner, P.A. can help. We can reduce your charges or even get them dropped altogether. Fill out the online form or contact us at 561-721-0552 to schedule a consultation.
Resource:
foxnews.com/us/motocross-champs-domestic-violence-arrest-goes-viral-after-accuser-posts-pictures-on-instagram