Opioid Overdose Rate May Lead To Murder Charges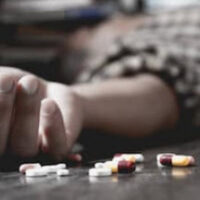 The period between January and August 2020 has seen a nearly 50 percent rise in overdose numbers compared with January-August 2019, especially those related to opioid use. Some of these deaths can be ascribed to individual factors, but some have resulted in criminal charges against drug dealers. If you are arrested for dealing drugs, particularly opioids, know that you may wind up facing far more serious charges if the drugs used to overdose can be traced back to you.
Many Reasons For Rate Spike
Even before the onset of the COVID-19 pandemic, overdose numbers had begun to rise, with elevated rates appearing even in January and February 2020. However, with the advent of the pandemic, the rates spiked, with a 79 percent increase in April, May, and June. Workers being sent to work at home, plus the increased isolation of the unemployed, has contributed to higher rates, with addiction treatment centers overloaded during this period. Those who are addicts already have found it difficult to stay sober, and those who become addicts may not have the wherewithal to seek help in the first place.
In addition, with addiction meetings being restricted to Zoom or other online avenues, and a general inability to acquire the drugs they may need, more people are unfortunately turning to street drugs. However, street drugs are nowhere near as pure as those found in pharmacies, which only increases the danger of injury or death, on top of the risk from drug addiction in the first place. Because of this potentially lawless environment, Florida has enacted statutes in recent years that aim to place blame on those who might perpetuate these overdoses.
Potential Murder Charges
If you have been arrested and charged with dealing drugs, this is a potentially serious charge, punishable by up to 30 years in prison, depending on the amount in question. However, if you can be linked to an overdose in Florida, you also stand a chance of being charged with murder if that person dies. Florida has a statute, passed in 2017, which states that the "unlawful distribution of any [controlled] substance" that results in a person's death can be charged as murder. There may be other causes for the person's passing, but Florida law takes the position that but for the actions of the drug dealer, the person might plausibly be alive.
If you wind up in this situation, having an experienced attorney on your side is absolutely imperative, because even if you are able to establish reasonable doubt as to a murder charge, you may still be on the proverbial hook for the manufacture, possession, or sale of drugs. Drug charges in Florida have mandatory minimum sentences, which can still land you in prison for a number of years if you do not have an attorney who knows how to handle these serious charges.
Contact A West Palm Beach Drug Crimes Attorney
Being arrested and charged with the sale of drugs is a potentially life-changing event. However, a murder charge is far worse. If you are in this situation, contacting a West Palm Beach drug crimes attorney from the firm of Perlet, Shiner, Melchiorre & Walsh, P.A. is a good first step in your journey. Contact our offices today to speak to an attorney.
Resources:
palmbeachpost.com/story/news/2020/09/22/palm-beach-county-opioid-overdose-deaths-rising-year-covid-19/3493973001/
leg.state.fl.us/Statutes/index.cfm?App_mode=Display_Statute&Search_String=&URL=0800-0899/0893/Sections/0893.13.html
https://www.palmbeachdefense.com/possession-of-drug-paraphernalia-in-florida/