Publix Pharmacist Loses License After Theft Of Over 1000 Pills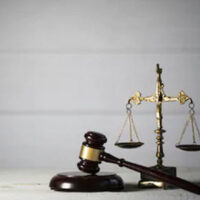 A 24-year old pharmacist has lost his license after being caught with over 1,000 controlled substance pills, though as of this writing no charges have been filed. Alexander Vazquez Honeycutt was caught on tape stealing five pills of zolpidem (generic Ambien), and later admitted to stealing other controlled substances like gabapentin, alprazolam (generic Xanax), and tramadol (generic Ultram or ConZip). While Publix elected not to charge him, this is still a serious drug crime, in addition to a theft crime, and if you are caught possessing or stealing drugs in this volume, you may face long-term consequences.
Prescriptions Can Be Abused
Vazquez Honeycutt's theft is the largest of four in the past 6 months for the Publix chain; in September 2019, three employees in 28 days were caught stealing prescription drugs. The chain did not pursue charges against any of them, for some reason, though emergency suspension orders (ESOs) were placed on all four licenses. The reason for the lack of charges is unknown at this time, especially since prescription drug deaths in Florida have risen markedly in recent years and when someone is stealing drugs – especially in such volumes – it tends to imply serious addiction issues exist.
Either way, when someone is charged with this type of crime, they will generally be charged both with theft – either grand or petty theft depending on the value of the property stolen – and with possession of illegal drugs. Some may grow confused at such a charge, given that prescriptions are, by definition, for legal drugs, but it is the possession that is illegal, not the drugs themselves.
If You Are Charged
If you are charged with a prescription drug crime, the degree of the offense will be based on the amount you have in your possession when caught. It is important to keep in mind that under Florida law, if you have enough of a certain drug, you may be charged with possession with intent to sell even if you have no intent to distribute whatsoever. If you have, say, 1,000 pills of a particular controlled substance, the law will assume that the only reason to have such a large supply is to distribute it, and this constructive presumption will carry.
Sentences can be quite severe if you are convicted of a drug crime, carrying fines and jail time for up to 30 years if you are convicted with extremely large amounts. However, there are defenses you can raise, chief among them a lack of control or actual possession. Drug crimes require that you knowingly possess the material in question – if you can show that you did not have possession, or if you did, you were not aware of it – your attorney may be able to get the charges lowered or dismissed.
Contact A West Palm Beach Drug Offenses Attorney
The fate of the Publix employees may be settled, from a legal standpoint, but you cannot hope for such an event if you are caught stealing or possessing illegal prescription drugs. If you have landed in this situation, calling a West Palm Beach drug crime attorney from the firm of Perlet, Shiner, Melchiorre & Walsh, P.A. is a crucial first step. Call our offices today to schedule a consultation.
Resource:
miamiherald.com/news/state/florida/article238980728.html
https://www.palmbeachdefense.com/drug-trafficking-in-florida/