"Mrs. Florida" Sentenced To Prison For Social Security Fraud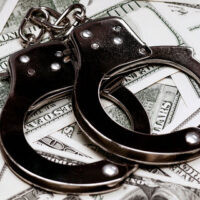 On January 9, a former beauty queen was sentenced to a month in federal prison after a judge told her that "choices in life have consequences." Karyn Turk, the former Mrs. Florida 2016, pled guilty to one count of misdemeanor Social Security fraud, receiving a sentence of 1 month in federal prison and 5 months' house arrest. She is appealing, claiming that her livelihood as a conservative commentator has been adversely affected by the negative publicity. If you are convicted of Social Security fraud, you may face similar issues.
Social Security Fraud Is Theft
There are several different ways that one can commit Social Security fraud, though some types are more often seen than others. One of the most common is via identity theft – if someone simply steals another person's Social Security number and uses it to wrongfully apply for benefits of any kind. The other type is referred to as misuse of benefits by a representative payee, which is what Turk was accused of doing. This occurs when a Social Security recipient or the Social Security Administration (SSA) appoints a person to help manage their benefits if there is evidence that they cannot handle them on their own.
Turk spent her mother's Social Security benefits on shopping sprees, 'fancy' experiences and a nanny for her children – meanwhile, her mother spent three years in a Lake Worth nursing home while her bills went largely unpaid. This pattern of behavior was documented by records, and while Turk could have faced more severe charges given the amount of money involved in her alleged crimes, she eventually pled to one misdemeanor count of fraud, for making false statements.
Criminal, Civil & Social Consequences
In addition to the criminal penalties Turk faces, civil fines and restitution are usually required in fraud cases. Turk did come to court prepared to make restitution, but she and her attorney attempted then to argue that no prison sentence should be required. The judge declined to release her, telling her that he wanted to send a message that one cannot "steal from the government and not go to jail." Turk was also sentenced to perform 100 hours of community service to "remind her of the time" that she did not spend with her mother.
Turk also tried to argue that her livelihood has been adversely affected by the "negative publicity," as she has lost social media followers and positions on various charity board. The judge was unmoved, telling her that she gambled with her own reputation in perpetrating this type of crime. This will be the case if you are convicted of such a crime as well – any future consequences you may face, such as difficulties in cashing out your own Social Security benefits in the future – will be seen as being entirely the fault of the convicted person.
Call A West Palm Beach Theft Crimes Lawyer
While the eventual results of Turk's appeal has yet to be determined as of this writing, it is important to know that if you have been charged with Social Security fraud or any other theft crime, it should be taken extremely seriously. Calling a West Palm Beach theft crimes attorney at the firm of Perlet, Shiner, Melchiorre & Walsh, P.A. can help ensure that your rights are protected in court. Contact us today to speak to an attorney experienced in dealing with federal crimes.
Resources:
wtsp.com/article/news/regional/florida/miss-florida-2016-stole-mothers-social-security-checks/67-5aa951ab-0638-4681-b8b6-dbda0d259f12
oig.ssa.gov/what-abuse-fraud-and-waste
usatoday.com/story/news/nation/2020/01/10/ex-mrs-florida-headed-prison-stealing-moms-social-security/4429789002/