Recent Case May Change Firearm Rights For Alleged Domestic Abusers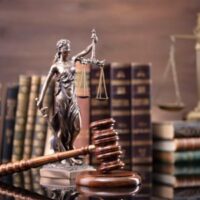 On June 4, 2021, the Second District Court of Appeals issued a decision that may have implication for people who have been served with a temporary injunction. Dean v. Bevis involved an appellant who sought to have his firearm rights reinstated despite a temporary injunction against him. The court ruled in his favor, and while the case at hand was not a domestic violence matter, it may still have implications in those types of cases going forward.
A Temporary Injunction Issued
In Dean, Appellee Bevis sought and received a temporary stalking injunction against Appellant Dean, who she alleged had been harassing her, demanding communication and threatening to blackmail her, as well as making the occasional threat against her. The district court ruled that she reasonably feared for her safety, and had met the criteria under Florida law to be granted a temporary injunction. A hearing would be held later to determine whether the temporary injunction should become permanent.
A Florida court has the power to "grant such relief as the court deems proper" when issuing injunctions, and in this case, the district court chose to check the box barring appellant from possessing firearms or ammunition. Mr. Dean filed suit to compel the return of his property, alleging that his rights had been infringed because the injunction was only temporary, and because he had made no threat to the appellee based on the use of a firearm.
Potential Domestic Violence Ramifications
While as of this writing, the hearing on Ms. Bevis' original petition for an injunction has not taken place, it is worth noting that when you are the object of a temporary injunction, you generally still have more rights and fewer restrictions to contend with than if the injunction becomes final. As the Second District found, Florida law grants statutory authority to the courts to regulate several aspects of a person's life if they are the object of a final injunction – but no statutory authority grants the right to regulate aspects of life – such as firearm retention – if someone is only under a temporary injunction.
What this means for those who may have been charged with domestic violence is that the court may have less authority to take steps against you without evidence that you have committed a crime. Florida law does have a provision that allows firearm confiscation without a crime having been committed – the Margery Stoneman Douglas High School Public Safety Act and its so-called "red flag" provision – but in order for it to prevail, evidence of clear and present danger to the petitioner must exist. The court held that none existed for Ms. Bevis.
Call A West Palm Beach Domestic Violence Attorney
If you have been served with an injunction after being charged with domestic violence, it is important to take that injunction seriously and abide by its requirements – even if it is temporary. Still, it is crucial to understand your rights and options during this time in your life. A West Palm Beach criminal attorney from the firm of Perlet, Shiner, Melchiorre & Walsh, P.A. can help answer any questions you have about your rights and responsibilities. Call our offices today to speak to an attorney.