Recreational Marijuana May Be On Ballot In 2024 … But Still Illegal For Now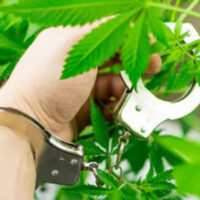 In August 2022, a proposed constitutional amendment was filed in Tallahassee with the intention of legalizing certain small amounts of marijuana for recreational use in Florida. The Adult Personal Use of Marijuana Act (APUMA) would enable adults to purchase and use small amounts of cannabis for "non-medical personal consumption." The amendment is likely to gain a following, but it is important to keep in mind that the usage of marijuana for non-medical reasons still carries consequences in Florida.
Many Potential Avenues Of Support
The proposed Adult Personal Use of Marijuana Act was filed on behalf of the Smart and Safe political committee, headed by musician David Bellamy and financed by the Tallahassee-based Trulieve, which is Florida's largest medical marijuana operator. While the profit motive is obvious, polls show that there is a grassroots swell of support for the proposed amendment, based both in wanting the freedom to use cannabis and in wanting harsh sentences for drug crimes to be lessened.
Florida has some of the harshest penalties in the United States when it comes to drug crimes, with even first-timers potentially receiving jail sentences if the charge is seen as sufficiently serious. Possession of marijuana in amounts less than 20 grams will usually be tried as a misdemeanor, while amounts over 20 grams will be at least a third-degree felony – but even misdemeanor charges can lead to up to one year in jail. Legalizing adult personal use would prevent many people from being jailed as drug offenders.
Previous Initiatives Have Been Unsuccessful
There have been several previous ballot initiatives aiming to legalize small amounts of marijuana in Florida, but they have all been stopped by the Florida Supreme Court on the grounds that they would allegedly mislead voters by their wording. If nothing else, this has helped the drafters of the APUMA figure out how to craft a proposed law that may pass Supreme Court muster. However, constitutional amendments may take months or even years to come into effect, particularly under Florida's procedures, which require extensive review.
For now, it is crucial to keep in mind that Florida only allows marijuana use for medical reasons. If you are stopped by law enforcement with cannabis in your possession, you may not be able to talk your way out of being charged without a medical card, and even if you do not wind up receiving a custodial sentence, you will likely still face fines and court costs, as well as other consequences like having your driver's license suspended.
Contact A West Palm Beach Drug Offenses Attorney
While the ultimate fate of the Adult Personal Use of Marijuana Act remains to be seen, the fate of those who are found with cannabis in their possession can be quite serious under current Florida law. If you are facing marijuana-related charges, a West Palm Beach drug crimes attorney from Perlet & Shiner, P.A. can help ensure your rights are protected in court. Contact our office today at 561-721-0552 to speak to an attorney.
Source:
fox13news.com/news/recreational-marijuana-may-appear-on-2024-florida-ballot-thanks-to-trulieve-country-duo-bellamy-brothers