Threats Phoned Into 5 West Palm Beach Schools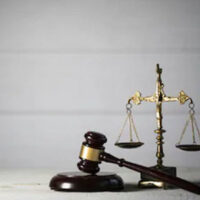 There were extra police on campus at 5 different West Palm Beach schools, including the Alexander W. Dreyfoos School of the Arts, on August 16, after multiple threats were called in on August 15, putting the schools on lockdown. While law enforcement immediately declared that all the threats were non-credible, calling them a wide-ranging hoax, the officers were still on campus on the 16th, to help reassure frightened parents. The Federal Bureau of Investigation (FBI) is currently investigating the hoax, as threatening schools is a federal crime.
Multiple Different Laws
Florida has multiple different laws designed to deal with intimidation, including bomb threats and threats of a school shooting. Section 836.10 deals with making written threats, which explicitly includes threats to commit a mass shooting or other act of terrorism, and makes it a felony of the second degree. Second-degree felonies are punishable by up to 15 years in Florida state prison, and a judge cannot withhold adjudication on them, meaning that a judge cannot recommend an alternative to prison.
In some situations, threatening a school particularly is also considered a federal crime. As of this writing, the Federal Bureau of Investigation (FBI) is currently investigating the threats called into the West Palm Beach schools, with possible charges of threatening interstate communications, among other offenses. Particularly in cases of bomb threats, you may even be able to be charged twice for the same act – since a bomb threat is a crime against two separate sovereign governments (the state of Florida and the United States), double jeopardy, at least in theory, does not apply.
After Being Charged
If you or your child is charged with making a threat to a school, it is crucial that this charge be taken as seriously as it should be. Once upon a time, it might have been possible for a hoax threat to be explained away or swept under the rug, but in this age of active shooters at school, law enforcement takes hoaxes extremely seriously. An adult charged with making such threats would likely be charged under Florida's previously-mentioned law against written threats (a similar statute exists covering verbal threats), which carries that second-degree felony sentence.
A child charged with threatening a school, however, faces consequences that can be even more severe, depending on the situation. The charge might be the same – making verbal or written threats – and carry a similar sentence, but a minor child will have to carry that on their record for the rest of their lives. Even if they do not wind up serving their entire sentence, they will forever be marked as a felon, affecting everything in their lives from housing to job applications to financial issues.
Call A West Palm Beach Threats Attorney
As of this writing, the hoaxer has not yet been caught. However, the consequences will be severe when they are. If you or your child has been charged with making threats against a school, it is crucial to retain a West Palm Beach criminal attorney as soon as possible. The firm of Perlet, Shiner, Melchiorre & Walsh, P.A. are ready to sit down and help try to answer your questions about your case. Contact us today to speak to an attorney.
Resource:
wptv.com/news/region-c-palm-beach-county/west-palm-beach/extra-security-at-palm-beach-county-schools-following-threats
https://www.palmbeachdefense.com/can-drug-dealers-be-charged-with-murder/