White Collar Crime Gets Woman 4 Years In Prison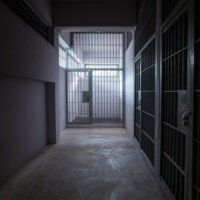 In late July, Sabrinea Brooks was sentenced to four years in federal prison for a spree of white collar crimes, notably wire fraud, forgery, and healthcare billing fraud. Using a combination of technical know-how, industry familiarity, and old-fashioned chutzpah, Brooks embezzled almost $875,000 from health care employers, and was ordered to pay roughly $1.1 million in restitution. If you are ever charged with a white-collar crime, it can be confusing given that so many crimes fall under the same umbrella, but having an experienced attorney on your side can make all the difference.
Many White Collar Crimes
So-called white-collar crimes are distinct from "blue-collar" crimes in that those committing white-collar crimes usually do it indirectly, through legitimate intermediaries or technology, where the likelihood of violence is almost nil. Blue-collar crimes, by comparison, are up front, and often accompanied by bodily injury. Any crime where a "white-collar" office worker is better place to commit it will fall under that umbrella, and there are several different examples available, such as wire fraud, embezzlement, insider trading, bribery, and, in some cases, healthcare fraud.
Florida is somewhat unique in that it has instituted a fairly strict White Collar Crime Victim Protection Act that explicitly holds that a second white-collar offense should be treated as "aggravated," especially if there are multiple victims. The law states that aggravated white-collar crimes should be sentenced at level 9 (the level below the worst and most severe capital crimes). The rationale is that often, white-collar criminals harm a disparate amount of people with their behavior, so the punishment should be amplified for those who repeat the behavior multiple times.
If You Are Charged
If you are charged with a Florida white-collar crime, you face stiff penalties, even if your offense is not ruled to have been aggravated. Depending on the specific crime and the amounts involved in financial crimes, you may face anywhere from 1 year in prison and a $1,000 fine to a $30,000 fine and 30 years in prison, especially if more than one offense was involved. However, very often, prosecutors try to set traps for the 'small fish' to ensnare the 'big fish' – it may be possible to negotiate, or if not, there are defenses that you may try to assert, such as mistake (it is possible to make a mistake and have it not be malicious).
It is particularly worth noting that many white-collar crimes are tried in federal court, especially if it involves moving money across state lines. Healthcare fraud is one of the most commonly tried federal white-collar crimes, especially when the fraud has been perpetrated against Medicare or Medicaid. Florida is watched by the Medicare Fraud Strike Force, to say nothing of the Florida State Attorney's offices, who aggressively prosecute these types of cases. Be aware that being sentenced to federal prison is quite different than state prison.
Call A West Palm Beach White Collar Crime Attorney
If you have been charged with white collar crime, either in Florida or in federal court, you need a dedicated attorney who can guide you through the complex criminal process and make sure that your rights are protected. The West Palm Beach white collar crime attorneys at the firm of Perlet, Shiner, Melchiorre & Walsh, P.A. know the system inside and out, and will work hard to safeguard your rights in court. Contact our office today to speak to an attorney.
Resource:
miamiherald.com/news/state/florida/article233591017.html