What Is Florida Drug Court?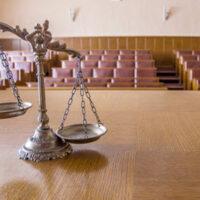 If you have been charged with a drug offense, it can feel terrifying, especially if you have never been involved with the law before. The specter of prison time can get most individuals to treat the situation very seriously – but depending on the specifics of your case, you may be able to avoid any kind of jail time. If you meet the requirements, you may be able to instead get into the Florida drug court program, which can help you turn over a new leaf instead of locking you behind bars. However, not everyone qualifies for these programs, so it is crucial to do your research before you try to apply.
Not Open To Everyone
Florida technically has two drug courts, one aimed at misdemeanor offenders and one for those who have allegedly committed felonies. Their aim is not to punish; rather, drug court helps its participants focus on treatment and regaining control over their lives, with the stated aim that they will hopefully have no reason to reoffend. It is crucial to keep in mind that drug court is not an 'easy out' or a free ride; it is a strictly regimented program that requires certain milestones be met before a person is allowed to 'graduate.'
There are specific criteria that a person must meet before they will even be allowed to apply for a pretrial intervention program (such as drug court, juvenile detention, or the other programs run by the state of Florida). They are: (1) you must have some kind of substance abuse problem and be "amenable to treatment;" (2) you must be charged with a nonviolent crime; (3) you have never been charged with a crime involving violence; and (4) you have two or few felony convictions, with none of them being violent. Be advised that even though it is not technically "violent," any defendant charged with drug trafficking is not eligible to apply for these programs.
Expungement May Still Be Necessary
The major appeal of drug court is, as one might expect, the charges against you being dismissed if you successfully complete the program. Completing the program successfully does not mean merely appearing; you must go through activities like individual and group counseling, see a probation officer and participate in support groups, among other things. This does not mean, however, that one mistake is enough to boot you from the program most of the time. If you test positive once, for example, the result will generally be more intensive treatment, rather than discharge.
Be advised that even if you complete the program and have the charges against you dropped, this does not address any past convictions, and it does not automatically expunge the arrest record. In order to erase any arrest record for this particular offense, you must affirmatively file a request for a Certificate of Eligibility from the Florida Department of Law Enforcement (FDLE). If this is granted, you will then be able to expunge the arrest record, so it cannot be viewed by future landlords or employers.
Call A West Palm Beach Drug Crimes Lawyer Today
If you are arrested and charged with drug crimes, jail is not necessarily a certainty. An experienced West Palm Beach drug crimes attorney from the firm of Perlet, Shiner, Melchiorre & Walsh, P.A. can try and petition to get you into drug court instead of going to jail; if you genuinely want to kick your habit, it can be the first step toward the rest of your life. Contact our offices today to speak to an attorney.
Resource:
eg.state.fl.us/statutes/index.cfm?App_mode=Display_Statute&URL=0900-0999/0948/Sections/0948.08.html