What Is The Victim's Role In A Florida Domestic Violence Case?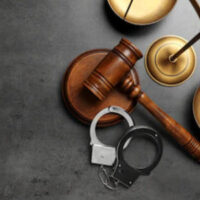 If you have been arrested and charged with any crime of domestic violence, you may think that if your alleged victim refuses to cooperate, you will simply be released and the charges will be dropped. Unfortunately, this is not how this type of offense is prosecuted in Florida. While it may seem counterintuitive at first, Florida law does not need the cooperation of the alleged victim in order for domestic violence cases to progress. Even if you believe you may not be convicted, it is a good idea to contact an experienced attorney.
More Important Considerations Than Victim's Wishes
It is understandable that the average person might think the victim's cooperation is the main point of the case against them – after all, domestic violence is an offense that is committed against a person, and a major reason for prosecuting individuals if they commit crimes is to get closure for victims. However, Florida's legislature sees domestic violence as a public safety issue and general criminal act, rather than as a private matter between two people.
What this means is that up to a point, what the victim wants is irrelevant, because there are more important considerations, at least according to the state legislature. Domestic violence crimes are seen as so damaging and so dangerous to society that state's attorneys are encouraged to hold offenders accountable if at all possible – and it can often be done without the cooperation of the alleged victim. Depending on the situation, there may be independent witnesses, social media evidence, or other factors that can establish a case against you.
The Victim Can Be Compelled
Because domestic abuse crimes are seen as particularly abhorrent under Florida law, it is important for you and your alleged victim both to remember that if the case against you goes forward, a state's attorney has multiple options they may use to make your alleged victim testify against you – most often, a simple subpoena will mandate their presence as a witness. Failure to comply will result in jail time, fines, or both.
In addition, if you are married to your alleged victim, you may think that Florida's husband-wife privilege applies in your case, which would prevent your spouse from testifying against you. The privilege allows either spouse to refuse to disclose certain communications that were "intended to be made in confidence" between the two of them. However, this privilege is explicitly held to be inapplicable in cases of domestic violence where one spouse is the alleged victim of the other.
Contact A West Palm Beach Domestic Violence Attorney
Sometimes, an alleged victim of a domestic violence crime will be impatient to tell their story and hold their alleged abuser accountable – but in other situations, a different victim may choose a different path. The state will still try to prosecute this dangerous type of offense – and a West Palm Beach criminal attorney from the firm of Perlet, Shiner, Melchiorre, and Walsh, P.A. can help you weather the legal process. Contact our office today to speak to an attorney.
Source:
leg.state.fl.us/statutes/index.cfm?App_mode=Display_Statute&Search_String=&URL=0700-0799/0741/Sections/0741.2902.html