Club Drug Leads To Murder Charge For Carrollwood Man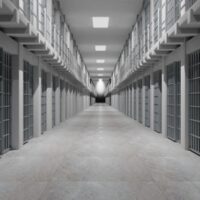 In November 2020, a 25-year old Hillsborough County man died of what was determined to be an overdose of gamma-hydroxybutyrate (GHB). Almost 1 year later, his friend was arrested and charged with murder in his death. The friend has been charged because Florida law qualifies the "unlawful distribution of drugs" that leads to a death as murder. This is a controversial piece of legislation, but as of this writing it remains on the books.
Drug-Induced Homicide Laws
Due to Florida's location and past history with drugs, the state legislature and prosecutors pursue most drug cases aggressively, and the amendment of Florida's homicide statute in 2017 to include so-called "drug induced" homicide is part of that. The relevant law states that any death resulting from the unlawful distribution of certain drugs that can be defined as the proximate cause of someone's passing can be charged as a murder – in other words, if someone gives drugs to someone and they later die of an overdose, the giver can be charged with homicide.
One might think that this law is seldom invoked, but particularly in high-population counties like Hillsborough or Broward, it is invoked with reasonable regularity, resulting in capital felony sentences for those found guilty (either death or life imprisonment). Proponents of drug-induced homicide laws argue that it helps to keep dangerous actors off the street, but those who are opposed to these laws argue that it does nothing but penalize those who are close to drug users and only want to help.
Conviction May Lead To Life In Prison
In this specific situation, the deceased person's friend was charged with murder because there was suspicion on the part of law enforcement that he had given the deceased the GHB, even though he swore that the deceased was already under the influence by the time they met up. He did admit that he procured more for the deceased (though he refused to name his source), and that he poured a beverage containing GHB down a sink, which led to an evidence tampering charge, but no more. The friend does not admit any culpability in the deceased's passing.
While it can be difficult for the state to establish cause and effect in cases like this, it is crucial to take these charges seriously if you wind up in a similar situation. A conviction for drug-induced homicide can carry life in prison, or even the death penalty if a jury determines that there was intent in providing the deceased with drugs. Enlisting an attorney who is experienced in these matters is imperative.
Contact A West Palm Beach Drug Distribution Attorney
Drug addiction is a complex issue, and if someone loses their life as a result of overdose, it is first and foremost a tragedy. However, providing the drugs that someone uses to overdose can have life-changing consequences. The West Palm Beach drug crimes attorneys from the firm of Perlet, Shiner, Melchiorre & Walsh, P.A. have experience with all different types of drug crimes, and can try to assist you with yours. Contact our offices today to speak to an attorney.
Resource:
leg.state.fl.us/statutes/index.cfm?App_mode=Display_Statute&URL=0700-0799/0782/Sections/0782.04.html