Domestic Violence In The LGBTQ+ Community Often Goes Unreported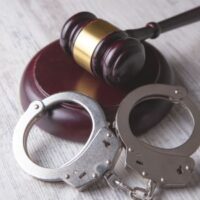 Domestic violence is a crime that can affect everyone, regardless of gender or sexuality. Yet despite statistics showing that the LGBTQ+ community is just as susceptible to domestic violence, a pattern of failing to report has been charted over years and even decades. There are a variety of reasons for this, but if you are a member of the community experiencing abuse, know that you have the right to be safe and the right to try and hold your abuser responsible for what you have been through.
Unique Forms of Violence
Statistics from the National Coalition Against Domestic Violence (NCADV) show a pattern of LGBTQ+ individuals consistently underreporting events that can be characterized as abusive – for example, in studies of male same-sex relationships, only 26 percent of men who have experienced "near-lethal" violence call the police. Some of the most recent available data shows that only 5 percent of LGBTQ+ survivors of 'intimate partner' violence sought injunctions or restraining orders against their alleged abusers.
There are many kinds of abuse, and the data shows that LGBTQ+ victims, like heterosexual victims, are subjected to all of them, including physical attacks, sexual violence and verbal harassment. However, some types of abuse are unique to LGBTQ+ people, including threatening to 'out' a person to their friends and family, which might pose a risk to their health or well-being. All of these appalling behaviors are present in data surrounding the LGBTQ+ community's experience of domestic violence, yet reporting is far less common than in heterosexual relationships.
The System Is Not Trusted
Despite the frequency of LGBTQ+ people experiencing all forms of domestic violence, there are several heartbreaking reasons why so many of these crimes may go unreported. The most crucial one of all is that many LGBTQ+ people simply do not trust law enforcement or the legal system to help them. Up to 45 percent of non-heterosexual domestic violence victims do not bother reporting because they do not believe that any good will come of it. Systemic homophobia and transphobia are very real, and too often, an LGBTQ+ victim of domestic violence will be re-victimized instead of having their complaint taken seriously.
If you have been victimized by your partner or ex-partner, you deserve an attorney who will fight for you and treat your situation with the respect and seriousness it deserves. Misconceptions about the LGBTQ+ community from law enforcement should not lead to you having to exist in a situation where you feel unsafe, and Florida law does not delineate between same-gender and opposite-gender relationships in its domestic violence definition. You have the right to keep yourself safe.
Contact A West Palm Beach Domestic Violence Attorney
Victims of domestic violence deserve to have their voices heard in court, regardless of their gender or sexuality. If you believe you have experienced domestic violence, a West Palm Beach criminal attorney from the firm of Perlet, Shiner, Melchiorre & Walsh, P.A. can help you decide what to do in terms of moving your life forward. You do not have to suffer, no matter what. Contact our office today to speak to an attorney.
Source:
ncadv.org/blog/posts/domestic-violence-and-the-lgbtq-community