Ex-NFL Player Faces 2 Felony Charges After Alleged Domestic Violence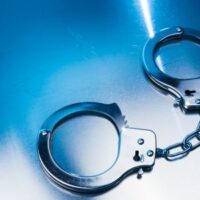 In mid-November 2021, former Vanderbilt and NFL running back Zac Stacy was arrested on charges of domestic battery and criminal mischief after security cameras caught him beating the mother of his child. Stacy turned himself in, and was able to post bail after being charged. As of this writing, he remains free, but the judge ruled that he cannot remain in Florida during the case, citing the alleged victim's fear. The ultimate outcome of the case remains in doubt as of this writing, but there are still lessons to be learned from Stacy's behavior and the charges against him.
Standard Restrictions Against The Defendant
As with any other domestic violence defendant, Stacy faced restrictions on his movement and property rights, being asked to surrender his passport and any firearms in his possession upon attending his first hearing. The judge declared that he would neither raise Stacy's bond nor force him to wear an ankle monitor, saying it was "prohibited" in the Ninth Judicial Circuit, but he did order Stacy to remain outside Florida unless attending court, and to avoid all contact with his son's mother, though an official domestic violence injunction was not entered against him.
While normally, alleged domestic violence offenders are not required to vacate an entire state, it is quite common to require the alleged offender to vacate the marital home or any other place where they could have contact with the victim until the case has been decided. Requesting they surrender their firearms is also standard procedure. Injunctions against domestic violence are issued if a victim cites a demonstrable fear for their own safety, and Stacy's alleged victim cited significant fear.
Was Stacy's Crime Actually Domestic Violence?
In Florida, domestic violence is a label applied to any crime that causes physical injury or death to a "family or household member," perpetrated by another family or household member. The latter is specifically defined to include not only current spouses, but also former spouses, people related by blood or marriage, people who are or have resided together as a family, and co-parents of a child. The law also requires that in order for an alleged crime to count as domestic violence, the perpetrator and victim must live together – unless you are co-parents.
While the press does not report that the mother of Stacy's son sustained demonstrable physical injury, Stacy did allegedly commit a crime (aggravated assault) against her, and the two have a child in common. Since co-parents do not have to live together in order for a crime to be counted as domestic violence, it is reasonable to assume that if Stacy's alleged victim did suffer physical injury, Stacy did allegedly commit domestic violence. What this means is that if he is convicted, Stacy may face a stiffer sentence – domestic violence is seen as a sentencing enhancement of sorts in Florida, rather than as a specific crime of its own.
Contact A West Palm Beach Domestic Violence Attorney
While as of this writing, no further hearings have taken place in the Stacy matter, there are still lessons to be learned from what has happened as of now. If you have questions or concerns about your own domestic violence matter, calling a West Palm Beach criminal attorney from Perlet, Shiner, Melchiorre & Walsh, P.A. can help to get them managed. Contact our offices today to speak to an attorney.
Resource:
newschannel5.com/news/former-vanderbilt-nfl-player-arrested-after-violent-domestic-attack-caught-on-video