Florida Lawyer Caught Trying To Smuggle Drugs Into Jail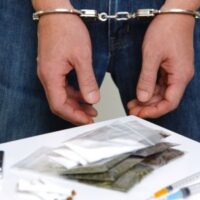 In early January 2022, a Palm Beach attorney was arrested after trying to smuggle cocaine-soaked papers, disguised as legal documents, into the county jail. The attorney turned himself in, and was later released on bond after being charged with trafficking in cocaine, delivery of cocaine, and 'introduction of contraband into a county facility.' While no motive was disclosed, it is important to be aware that even trying to smuggle drugs into a place where they are specifically prohibited can result in charges far more serious than mere possession.
Why Smuggle Drugs?
While the attorney was largely uncommunicative as to motive, there is evidence to suggest that his actions were part of a wider trend. According to testimony and affidavits obtained by the press, attorneys are engaging in this behavior – smuggling several different kinds of drugs into jails – for a variety of motives, including monetary gain. According to inmate informants, deputies would formerly provide this kind of contraband, but several were arrested during the last year or two, causing that method of getting drugs to dry up. Attorneys risk their licenses and livelihoods if they are caught smuggling drugs or other contraband into jails, but clearly, some do so anyway.
Transporting drugs into drug-free zones is a serious crime, but the offense of "introduction of contraband into a county facility" is specifically a third-degree felony, with a possible sentence of up to five years in prison or five years' probation. This is in addition to any other charges the person may face resulting from the amount of drugs they were stopped with – in Florida, the weight of the substance, or mixture of substances, is the main factor in determining the severity of drug charges.
Potentially Serious Charges
If you are stopped with drugs on you, be aware that in Florida, drug trafficking is not a specific intent crime, meaning that you can be charged with drug trafficking if you possess over a certain amount of the substance, regardless of whether you intended to engage in trafficking or not. The papers taken from the attorney in Palm Beach were tested, and found to contain approximately 136.64 grams' worth of cocaine – far above the threshold Florida requires to charge someone with trafficking.
The sentences for drug trafficking can be extremely severe, depending on the amount of the drug in question. The Palm Beach attorney faces up to 3 years in prison, plus a $50,000 fine, but if someone is stopped with more than 400 grams of cocaine, they may be sentenced to as many as 15 years in jail. In addition, many drug-related sentences have mandatory minimums, which may wind up being more serious than they might otherwise have been.
Contact A West Palm Beach Drug Offenses Attorney
While the attorney caught trying to smuggle cocaine into the Palm Beach County Jail has yet to be arraigned as of this writing, his case is instructive for those who might think it would be easy to smuggle contraband into jail. The West Palm Beach drug crimes attorneys from the firm of Perlet, Shiner, Melchiorre & Walsh, P.A. can help ensure that your rights are protected in court, and help answer any questions you may have on your case. Call our offices today at 561-721-0552 to speak to an attorney.
Resource:
palmbeachpost.com/story/news/2022/01/08/police-say-attorney-tried-smuggle-cocaine-into-pb-county-jail/9142655002/