Explaining Florida's Drug Courts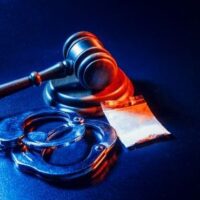 If you have been charged with a drug offense in Florida, it is easy to be terrified, particularly if it is your first encounter with the law. However, depending on your specific situation, it may be possible for you to avoid jail time. Florida has what are known as drug courts, which are a form of pretrial diversion. If you complete the program, not only will you be able to avoid jail time, but your offense has a high chance of being erased from your record. However, not everyone is permitted to choose this option.
Only Some Offenders Can Complete The Program
Though a drug offense can be minor or significant, in general any possession of a controlled substance without a prescription is a felony (possession of very small amounts of cannabis is the exception; as of this writing Florida law tries this as a first-degree misdemeanor). While most drug crimes are simply processed as crimes, offenders who display a genuine addiction to drugs or alcohol may have the chance to have their case diverted to drug court.
Florida was the first state in the U.S. to create a drug court program, back in 1989 in Miami-Dade County. Its program was aimed at nonviolent offenders with no prior criminal record, and most of Florida's drug courts today are aimed at the same group (though some do serve juvenile offenders and others). People who have been charged with drug trafficking or intent to distribute are barred from drug court; generally only those who have possession charges are offered the chance to complete the program.
Potential Rewards If You Do
While the court can offer you the option to participate in a drug court program, it is strictly voluntary to decide that you will accept. Drug courts, including the West Palm Beach drug court, are programs designed to help you break the cycle of addiction, and require dedication and focus in order to make it through. If you do not believe you are able to follow that kind of schedule, it may be in your best interests to decline and take your chances, because you can only attend drug court once in a lifetime.
If you are able to successfully make it through the program, your charges will be "nolle prosse'd," which means the case will be placed on the inactive docket and eventually dropped after 1 year. Alternatively, if you attend drug court after a guilty plea, you have the right to seek early release from probation, as well as a finding of 'adjudication withheld' on the charges themselves. Between having your charges disappear and getting help in combating addiction, drug court can help many people who might otherwise be totally adrift.
Contact A West Palm Beach Drug Crimes Attorney
Getting arrested for a drug offense can be a frightening experience, especially if it is your first run-in with the law. If you meet the criteria, drug court may be an option for you. The West Palm Beach drug crimes attorneys from the firm of Perlet, Shiner, Melchiorre & Walsh, P.A. can help to answer any questions you may have about drug court or any other aspect of your case. Contact our offices today to speak to an attorney.
Resource:
flcourts.org/Resources-Services/Court-Improvement/Problem-Solving-Courts/Drug-Courts