"Greyson's Law" Aims To Protect Children From Domestic Violence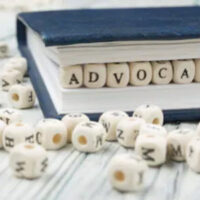 In May 2021, the murder-suicide of a father and his four year old son made headlines, and understandably caused long-lasting trauma to the surviving mother and other family members. The father had allegedly been threatening the mother for years, but in April 2021, a judge denied the mother's application for a domestic violence injunction (essentially a restraining order) due to lack of evidence. The boy sadly died about one month later at the hands of his father – but in his memory, Florida lawmakers have introduced "Greyson's Law," intended to keep children safe in instances of domestic violence.
Children & Domestic Violence
Florida's definition of domestic violence does technically include children – any criminal offense that causes physical injury or death to a "family or household member" qualifies, and a child falls under that definition. However, most prosecutors do not necessarily see merit in charging someone with domestic violence over crimes against children; rather, such offenses are more likely to be charged as child abuse. Nonetheless, if you have allegedly committed a crime of domestic violence against a child, you will face charges – but the specific nature of those charges may vary.
As the law currently stands, children tend to form a 'package deal' with the parent who allegedly experiences abuse; they are presumed to need the same (or a greater) level of protection from an alleged abuser simply because they are incapable of defending themselves. While children absolutely internalize the effects of domestic violence in the home, they are not generally considered the legal victim in domestic violence cases unless threats have been directly made against them.
Intended To Remove Children From Danger
As of right now, Greyson's Law is in its very beginning stages, seeking bipartisan support in the state legislature, but if passed, it would make major changes to the standard required to remove a child from their home. The judge in the murder-suicide case denied the mother a domestic violence injunction due to alleged lack of evidence; by definition he saw no threat not only to the mother, but to the child as well. If passed, this law would allow temporary removal if domestic violence is occurring in the home – a potentially controversial, but plausibly necessary step.
This law would also have ramifications in the realm of child custody. Florida law generally advocates that parents share joint custody of minor children, unless there is evidence that this arrangement would be to the "detriment of the child." If a child is removed from their home due to credible threats of domestic violence, it would likely create a rebuttable presumption that the accused (or convicted) parent should not share – or even have – custody.
Call A West Palm Beach Domestic Violence Attorney
While Greyson's Law is gathering supporters, be aware that if you commit an act of domestic violence and it involves your child or children, it will have serious potential ramifications in court. A West Palm Beach criminal attorney from the firm of Perlet, Shiner, Melchiorre & Walsh, P.A. can help ensure your rights are protected and you get your day in court. Contact our offices today to speak to an attorney.
Resource:
local10.com/news/local/2021/12/02/florida-lawmakers-file-greysons-law-to-help-protect-children-at-risk-of-parental-harm/