Legislature Considering Bill To Speed Up Processing Of Protective Orders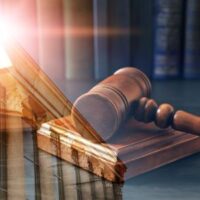 In early February 2022, the Florida legislature began considering a bill that would greatly increase the processing speed for domestic violence injunctions and other types of protective orders, potentially allowing them to go into effect faster and protect victims still at risk. The bill has bipartisan support, and is fairly comprehensive in terms of the eventualities covered. If you have been served with a domestic violence injunction, however, such a bill may mean you are caught off guard by measures swiftly taken against you. It is important to pay attention to your rights in this kind of situation.
The Proposed Changes
As of this writing, Florida law only allows electronic transference of paperwork if a sheriff's office specifically requests it. The bill currently being debated would allow county clerks to send all approved protection orders electronically to law enforcement agencies without waiting for a request, requiring specifically that the order must be sent within 24 hours of its granting. The bill even contains provisions for what to do in the event of an internet outage, allowing transmission by fax or hand delivery.
This may not sound like a particularly important change if you are someone who has been charged with a domestic violence-type crime – but historically, even an ex parte ("by one party alone") order would take a few days to grant. This would rapidly decrease that time frame, which can leave you unprepared and surprised if your alleged victim chooses to bring charges against you.
Domestic violence injunctions are only one type of protective orders that can be issued in Florida, and an ex parte order can be issued within a day or two if a victim can establish that they are – or have a reasonable fear that they are – in imminent danger of domestic violence. This injunction only lasts around 15 days, after which a hearing may be held at which you can tell your side of the story. However, the damage may already have been done by then, particularly if you are innocent of the charges against you.
Conditions May Be Imposed Against You
If a victim of domestic violence is able to obtain an ex parte injunction against you, know that Florida law allows the court to impose certain directives on you. For example, an ex parte order may require you to vacate the home you are sharing with your alleged victim, as well as refrain from contact, particularly with any children you and the alleged victim share. In some cases, a court may also have the right to temporarily or permanently bar you from owning or possessing firearms. It is explicitly illegal to own a firearm if you have a domestic violence-related conviction.
While in theory, the time frame in which you may be charged with domestic violence does not change or mitigate the facts of the situation, it can sometimes surprise you, particularly if you are not reliably informed of the nature of the charges against you. It is crucial to enlist a knowledgeable attorney as quickly as possible if you are suddenly arrested and charged – having someone you trust on your side can make all the difference.
Call A West Palm Beach Domestic Violence Attorney
While as of this writing, the bill has not yet been sent to the governor for signature, the forecast for its passage is optimistic. Such a move may help save lives in the future – but if you are so unfortunate as to wind up in a domestic violence situation, it is a good idea to be aware of its rules. A West Palm Beach criminal attorney from the firm of Perlet, Shiner, Melchiorre & Walsh, P.A. can help to answer your questions and protect your rights. Contact our offices today to speak to an attorney.
Resource:
msn.com/en-us/news/us/florida-bill-pushes-to-make-violence-protection-orders-safer-faster/ar-AATKefE