The Many Spectrums of Theft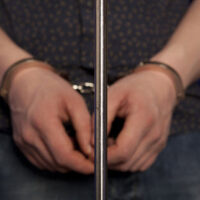 It is well known that there are many different types of theft. This is simply due to the multitude of items that are available to be stolen in this day and age. Theft is often portrayed in our modern society with video games (Grand Theft Auto) and movies (Ocean's Eight). These movies make theft seem glamorous, exciting, and maybe even tempting. Watching video game characters or super stars on the big screen commit theft (and often get away with it without repercussions) can definitely make it seem inviting. It may also instill confidence in achieving the goal.
Florida generally defines theft as a where a person knowingly uses, acquires, or attempts to obtain or use the personal property of another person. This is done with the intent to either temporarily or permanently deprive that person of their property. A person may also commit theft where they use another's property without their permission in a manner in which the property is not intended to be used. The degrees of theft vary depending on what is taken. An enhanced charge of grand theft may be applied where the value of the property stolen is $20,000 or more, or it is of a certain class of item which is automatically considered grand theft. Some of these items include:
Emergency medical equipment
A will or other testamentary document
Stop signs
Any fire extinguisher
A firearm
Vehicles, including emergency vehicles
Commercially farmed animals
Citrus fruit consisting of 2,000 pieces or more
Recent News
As previously stated, theft charges vary depending on the items stolen. Petty theft in Florida can be classified as something as simple as shoplifting. Most recently, a Swedish TV star was charged with felony shoplifting after walking out of a store with a pair of Chanel sunglasses valued at $545. Her felony charge was just recently reduced to a misdemeanor.
In June, a very rare white alligator named "Snowball" was stolen from a reptile sanctuary owned by the reality television stars "Swamp Brothers". The sanctuary was set ablaze in what is believed to be burglary and arson. At least 43 reptiles were found to have perished in the fire. However, the rarest of the alligators was had vanished from the premises. As the alligator was one of what is suspected to be a dozen in the world, the market value is high. In the eyes of the law, if the alligator is defined to be one of the "aquaculture" species, it would escalate the charges to that of a grand theft in the third degree, making it a felony. However, the market value may also be considered.
Reach Out to Us Today for Help
If you are facing charges for theft, you may be in need of legal help. Don't hesitate to reach out to Perlet & Shiner, P.A. in West Palm Beach for professional assistance with your case.
Resources:
leg.state.fl.us/statutes/index.cfm?App_mode=Display_Statute&URL=0800-0899/0812/Sections/0812.014.html
palmbeachpost.com/news/crime–law/update-swedish-star-shoplifting-charge-reduced-misdemeanor/hdparsbMzMvBwWBmqtRAyO/
msn.com/en-us/news/crime/rare-white-alligator-stolen-after-fire-kills-43-other-reptiles-at-swamp-brothers-sanctuary-authorities-say/ar-AAzcyGa