Obtaining A Controlled Substance By Fraud in Florida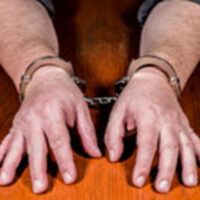 Florida has had a difficult history with prescription drug fraud, given its past as a mecca for "pill mills." Nowadays, prescription drug fraud is less common, but it still occurs in all demographics, and it is still considered a serious crime. If you are charged with obtaining a controlled substance by fraud, deception, or misrepresentation, you may wind up facing serious prison time, depending on the specific facts of your case. Having an attorney on your side is crucial.
Two Methods
There are two most commonly seen ways that prescription drug fraud may happen. The first is by either stealing or altering a prescription; Florida law prohibits the average person from possessing any kind of prescription form unless completed by the medical practitioner to whom the pad belongs (or their authorized agent), but it is not impossible for someone to obtain a prescription pad unethically.
The second type of prescription drug fraud is referred to as doctor shopping. Doctor shopping is when a person "shops" between multiple doctors in order to obtain multiple prescriptions for the same (often illegal) drug, so as to acquire a larger supply. It is somewhat more common among those who are on Medicaid or Medicare, because it is perceived as an easy way to defraud the system, but the majority of "doctor shoppers" tend to be drug addicts in withdrawal or afraid of getting to that point.
Attempt Is What Matters
If you are caught engaging in either of these behaviors – or anything else in a similar vein – you will generally be charged with obtaining a controlled substance by fraud. It is important to keep in mind that even if you are unsuccessful in obtaining the drug in question, the mere attempts open you up to potential drug fraud charges. That said, if you wind up in possession of the drug, you may then be charged with possession in addition to the act of obtaining the drug by false pretenses.
Most convictions for obtaining controlled substances by fraud are third-degree felonies, which carry a sentence of up to 5 years in prison, plus fines and court costs. However, if you are caught with enough of a drug, you may face not a possession charge, but a trafficking charge, which carries much stricter penalties – while possession charges tend to be misdemeanors, charges of drug trafficking are almost always felonies, and carry even longer jail terms.
Contact A West Palm Beach Prescription Drug Fraud Attorney
Those who commit prescription drug crimes do so for a variety of reasons. If you are charged with doing so, it is important to have an experienced West Palm Beach drug crime attorney on your side to help guide you through the legal process. The firm of Perlet, Shiner, Melchiorre & Walsh, P.A. have handled many of these cases; we are ready to put our knowledge to work for you. Contact our offices today to speak to an attorney.
Resource:
leg.state.fl.us/statutes/index.cfm?App_mode=Display_Statute&URL=0800-0899/0893/Sections/0893.13.html