Teen's Snapchat 'Threat' Creates Legal Challenge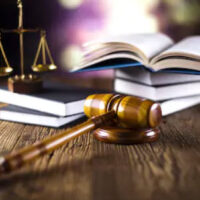 In early February, 19-year old David Puy was on his way to dinner with friends, and he posted on Snapchat, "On my way! School shooter" – which Puy readily admits was poor judgment. However, after the tragic mass shooting at Margery Stoneman Douglas High School in Parkland in 2018, Florida made changes to its laws surrounding people who make threats to do bodily harm or commit acts of mass violence or terrorism. Puy was charged with a second-degree felony, creating a 'test case' for those who argue that the new law is too harsh. If you wind up in a similar situation, it is a mixed bag of sorts as to how things may play out.
Evolution Of The Law
Prior to the Parkland shooting, Florida's laws covered verbal threats fairly extensively, but written threats of this type were not covered as well, at least not under state law. Written death threats against an individual were considered a second-degree felony, but there was no language included in the statute that covered threats and 'jokes' about mass violence. Rightly or wrongly, threats of mass violence like school shootings are not considered acts of terrorism, so there was very little guidance as to how to handle a credible shooting threat against a group or an institution.
Then-Gov. Scott signed the Margery Stoneman Douglas High School Public Safety Act into law in March 2018, which contained a host of recommendations and requirements for schools in the wake of the tragedy, but also modified Florida criminal law to explicitly criminalize threats to conduct a mass shooting or act of terrorism. Since then, several people – a large portion of them teenagers and young adults – have been charged under the Act, with mixed results ranging from charges being dropped to probation terms. No one has yet been jailed as of this writing.
If You Are Charged
If you are charged with making threats under this law, know that the prosecution must establish three things before you can be convicted. You must have "made, posted, or transmitted" a writing or other type of record; that writing must have contained a threat to carry out a mass shooting or terrorist act; and that writing must have been displayed somewhere that another person could see the threat. It is crucial to keep in mind that the intent to carry out the threat is irrelevant – if you make the threat and then allege that you meant it in fun, this has nothing to do with judging your guilt or innocence.
That said, courts have been very reluctant to actually jail anyone charged with written threats because the statute has been under attack for a variety of reasons, including vagueness – arguing that the law as written does not isolate the criminal conduct it wants to charge clearly enough. Its detractors argue that 15 years for a poorly-thought-out Facebook post or Snapchat is a disproportionate punishment, and Mr. Puy's case is being discussed as a 'test case' to try and test the law's limits.
Call A West Palm Beach Criminal Defense Attorney
Mr. Puy's case is slated to be argued in early March, but if you are arrested and charged with making written threats, your case could move at a different pace. A West Palm Beach criminal attorney at the firm of Perlet, Shiner, Melchiorre & Walsh, P.A. can help protect your rights and ensure that you are not made an example of. Contact us today to speak to an attorney.
Resource:
sun-sentinel.com/local/broward/parkland/florida-school-shooting/fl-ne-mass-shooting-threats-florida-law-appeal-20200203-rixnlwvrcze2pbsqmrq4h7i6ti-story.html
https://www.palmbeachdefense.com/can-i-get-my-property-back-after-forfeiture/