Traveling Tips: Prescription Drugs and Other Controlled Substances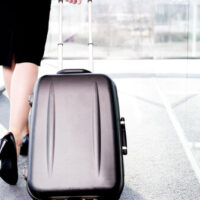 If you plan on traveling with prescription medication, here is a tip that you should follow to avoid your dream trip turning into a nightmare. To be clear, it is not illegal to travel with your prescription medication. However, you can get into hot water if you take your medication out of the prescription bottle and transport the medicine without the prescription.
A search of your person or bag at an airport can lead to your arrest for the crime of possession of a controlled substance. While you would have a valid prescription for the medication, the officer conducting the search only sees the loose pills and no valid prescription. You will not be able to talk your way out of the arrest as the officers have heard from far too many 'suspects' that they have a valid prescription for the medication. At this point you risk missing your flight and needing to hire a criminal defense attorney to handle the case.
This nightmare scenario can easily be avoided by maintaining your medication with the prescription from the pharmacy. If you have any questions regarding this or any other criminal matter call us at 561-721-0552.