COVID-19 & Domestic Violence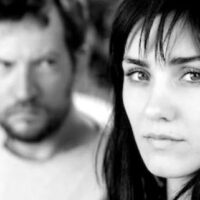 The COVID-19 pandemic has forced many people to adapt to new routines and find a 'new normal' – but not everyone is able to successfully adjust on the fly. Because of the stay-at-home requirements, domestic abuse incidents in Florida have risen, and law enforcement is on high alert for any hint of physical or emotional mistreatment that they encounter. If you lose your head, or if you and your spouse get into a fight, it is crucial that you are aware of the stakes of being arrested for domestic violence – which are, during a pandemic, even higher than normal.
What Is Domestic Violence?
Florida's statute on domestic violence is fairly wide-ranging, including a variety of offenses and different relationships between the alleged abuser and victim. The law defines domestic violence as any criminal offense committed by a "family or household member" that seriously injures or kills another family or household member. Certain offenses are listed in the statute – among them assault, battery, sexual assault or battery, stalking, and kidnapping – but the law specifically states any offense that results in injury or death can qualify.
It can be easy for someone to write off any altercation with their partner (or parent, child, or other household member) as a misunderstanding, or a disagreement, or as an outburst caused by stress. However, if they are called, law enforcement will arrest someone who they have probable cause to believe has committed domestic violence, regardless of intent. Even if you do not believe you have done anything wrong, it is generally best to enlist an experienced attorney as soon as possible, so that you do not have to try and go through a criminal trial on your own – penalties for domestic violence can be quite severe.
"Cabin Fever" Is Real
It is perhaps unsurprising that domestic violence incidents would rise when people are forced to shelter in place together with very little respite or privacy, even if there is no history of violence in an individual's background. This type of behavior has been documented in winters with heavy snow and other situations where movement is restricted, as it is currently – too many people take out their anxiety on their family members, and a potentially deadly pandemic understandably breeds an enormous amount of stress and anxiety. Alternatively, a person may grow paranoid or worry that their spouse is somehow 'against them.'
That said, none of this is an effective defense against allegations of domestic violence. If you are arrested and charged, it may be possible to negotiate a plea or to try and work out a compromise with your spouse. However, it is not a good idea to try and reach out to your spouse if you have been charged; any admission you make may be able to be used against you in court if the prosecutor chooses to move forward on your case.
Contact A West Palm Beach Domestic Violence Attorney
Domestic violence shelters in south Florida have actually reported a drop in both domestic violence arrests and petitions for restraining orders since March – but this is often explained as battered spouses being too frightened to call. If you are arrested and charged with domestic violence, your spouse may be afraid of you. Contacting an experienced West Palm Beach criminal attorney at the firm of Perlet, Shiner, Melchiorre & Walsh, P.A. can help bridge the gap between you and your spouse, and ensure that your behavior is handled appropriately. Contact our offices today to speak to an attorney.
Resources:
miamiherald.com/news/local/crime/article241841711.html
leg.state.fl.us/statutes/index.cfm?App_mode=Display_Statute&URL=0700-0799/0741/Sections/0741.28.html
https://www.palmbeachdefense.com/defending-against-false-accusations-of-domestic-violence/