COVID-19 Pandemic Has Increased Domestic Violence Rates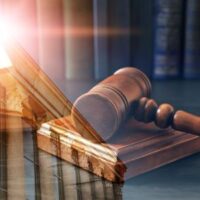 In late February 2021, the National Commission on COVID-19 and Criminal Justice (NCCCJ) released an impact report analyzing 12 studies on domestic violence and the COVID-19 pandemic. The report was authored by a team of five, with three boasting Florida ties, and what they found was a statistically significant increase in reported domestic violence cases of between 7 and 8 percent. If you have been charged with domestic violence during the period of the pandemic, this kind of information can be relevant in ensuring that you get your fair day in court.
No One Specific Cause
There were a handful of conclusions that the research team was able to draw from analyzing studies from all across the United States. Some of the most important included:
On average, reported domestic violence incidents rose approximately 8.1 percent after multiple jurisdictions started to impose pandemic-related lockdown restrictions. This figure comes not only from studying police reports, but also emergency hotlines, hospital records and other available documentation.
It was not possible to pinpoint one or two specific causes in the report. Rather, the researchers found that the increase was due to a combination of factors, with many of them related to economic issues as well as interpersonal issues.
One of the single most common factors that researchers could pinpoint was an increased isolation. Restrictions very often left families isolated, and cut off some of the opportunities that abused spouses might have once used to escape their situation. In addition, lockdown restrictions lowered the likelihood that witnesses might be present to help address abusive situations.
What This Means For You 
A handful of defendants have attempted to use COVID-19 or the pandemic as a justification for committing domestic violence in the past – one example is the August 2020 case involving a man who pled mental illness after committing domestic violence, ostensibly due to alleged complications from COVID-19 – but few, if any, cases have been seen as of this writing where a defendant might cite the pandemic and lockdown restrictions as a contributing cause in their alleged crime. Still, this kind of information is best used to argue mitigating circumstances, rather than acquittal.
This type of information is not specific enough to play any role in an acquittal, but it may be worth mentioning in your case, especially if you can show that your alleged crime was not premeditated – that is, that you acted on impulse, with no plan. Being pushed to one's metaphorical breaking point may affect the type of sentence a person receives, even if it cannot lead to an acquittal except in the rarest of circumstances.
Call A West Palm Beach Domestic Violence Attorney
While the pandemic has created significant psychological, financial, and emotional problems for the majority of people, the courts will generally hold that it is still within people's ability to refrain from committing crimes. If you have questions or concerns about your domestic violence charges in the time of COVID-19, calling a West Palm Beach criminal attorney from the firm of Perlet, Shiner, Melchiorre & Walsh, P.A. may be the first step in getting those issues addressed. Call our offices today to schedule a consultation.
Resource:
covid19.counciloncj.org/2021/02/23/impact-report-covid-19-and-domestic-violence-trends/